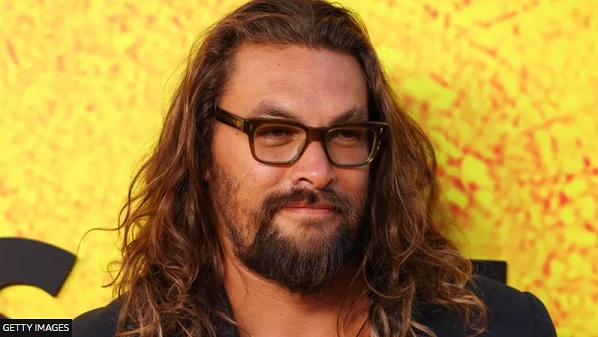 Jason Momoa has warned tourists not to travel to Maui as the island struggles to recover from devastating wildfires.
The native Hawaiian and Aquaman actor wrote on Instagram: "Maui is not the place to have your vacation right now.
"Do not travel," he said. "Do not convince yourself that your presence is needed on an island that is suffering this deeply."
More than 90 people are confirmed dead in fires that destroyed towns including historic Lahaina.
Momoa also shared a video in which he said that the Hawaiian community "needs time to heal, grieve and restore".
"That means the less visitors on the island taking up critical resources that have become extremely limited the better," he said.
The 44-year-old's comments came as residents of Maui said that they were appalled by the sight of tourists swimming at the beach while residents were still counting the dead.
"The same waters that our people just died in three days ago are the same waters the very next day these visitors - tourists - were swimming in," one local told the BBC.
"That says a lot about where their heart and mind is through all of this, and where our heart and mind is now."
She said no Hawaiian would be "swimming, snorkelling, surfing" in such tragic circumstances.
"Nobody is having fun in tragedy and continuing their lives as if nothing happened," she said.
"There is two Hawaiis now. The Hawaii we're living in and the Hawaii they're living in."
Local officials have requested people on non-essential trips to leave, and asked others to cancel their plans to travel to Maui.
However, the loss of tourism would cause a significant shock to Hawaii's economy - it was the largest single source of private capital in 2019, according to the Hawaii Tourism Authority, with 10.4 million visitors spending a total of $18bn (£14bn). Maui took a third of that money, it said.
The Maui Economic Development Board meanwhile says the significance of tourism is even greater, estimating that it directly or indirectly accounts for around 80% of all income generated on the island.
The fires, which started on Tuesday, were fuelled by a dry summer and strong winds from a passing hurricane. They are now largely under control, although efforts to fully extinguish them are continuing on parts on the island.
They were the deadliest wildfires the US has seen since the 2018 Camp Fire in California, which killed at least 85 people.