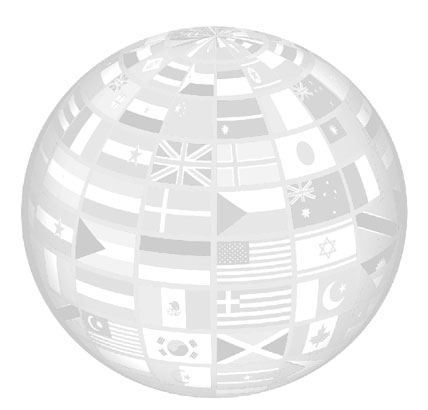 出国留学是否一直是,或者曾经是你的梦想?你想走出来看看,也有很多"老外",因为他们对中文文化的浓厚兴趣想走进来看看,亲身经历历史悠久的中国文化。
小编所在的大学今年已经成功开办了中文辅修,多年来中文课程的开设也算取得了一个阶段性的成果。学中文的学生有一半以上会出国留学一个学期或者一个假期,他们选择的目的地毫无疑问是中国。

按照这样的趋势,或许在这所大学很快就会有会有中文专业了。
---在美国访问交流的小编
Published: November 17, 2008 Record numbers of American students are studying abroad, with especially strong growth in educational exchanges with China, the annual report by the Institute on International Education found.

The number of Americans studying in China increased by 25 percent, and the number of Chinese students studying at American universities increased by 20 percent last year, according to the report, "Open Doors 2008."
"Interest in China is growing dramatically, and I think we'll see even sharper increases in next year's report," said Allan E. Goodman, president of the institute. "People used to go to China to study the history and language, and many still do, but with China looming so large (loom large: 显得突出) in all our futures, there's been a real shift (改变), and more students go for an understanding of what's happening economically and politically."
While the traditional study-abroad sites for Americans — Britain, Italy, Spain and France — still attract more students from the United States, the report found that China is now the fifth-most-popular destination.
In the 2006-7 academic year, the latest for which figures are available, 11,064 Americans studied in China, a large jump from 1995-96, when only 1,396 Americans studied there.
After the summer Olympics, interest in China is still growing rapidly. This year, 218 students applied for money to study in China from Gilman International Scholarships offered by the State Department, compared with 114 applications for the 2006-7 academic year.
And applications to programs like the Inter-University Program for Chinese Language Studies, a consortium (联盟,协会) of 13 American universities, have skyrocketed (暴涨,猛涨).
"When I took over as executive director in 2000, we accepted about 97 percent of the students who applied, but now we can only take about one in three," said Tom Gold, a professor at the University of California, Berkeley, who runs the program.
Many universities are hard-pressed to keep up with the interest in China. Syracuse, for example, usually has a limit of 60 students a semester in its Hong Kong program, but because of strong demand expanded to 65 for the spring semester.
At Syracuse, one China program was not enough: in 2006 it started a Beijing program, taught in English, in collaboration with Tsinghua University, which will have about 15 students this spring. SUNY Oswego, meanwhile, has gone from one small exchange program in Beijing to seven partner destinations throughout China, including Hangzhou and Shanghai — and two faculty-led short-term programs in China, one on business and the other on Chinese culture.
"These days, nobody questions why you take Chinese and go to China," said Vanessa Folkerts, a junior at Princeton who began studying Chinese as a freshman, and has spent two summers in intensive language study in Beijing. "It has its obvious uses. I know a lot of people get interested because China's a rising economic power, but for me, it was mainly a linguistic interest."
There are now hundreds of study-abroad programs in China. While most include some language study, some focus on martial arts, herbal medicine, culture, history or business.
Over all, 241,791 Americans studied abroad in 2006-7, the report said, with sharp increases in the numbers going to Argentina, South Africa, Ecuador (厄瓜多尔) and India, and declining numbers going to Australia and Costa Rica.
Last year, the report said, 623,805 students from around the world studied in the United States, 61 percent of them from Asia. Business and management and engineering remain the most popular fields of study.
As in previous years, the University of Southern California had the most international students, 7,189, followed by New York University and Columbia.
In a separate report on graduate school enrollment, released last week, the Council of Graduate Schools found that total international graduate enrollment increased 3 percent this fall, after rising 7 percent last year. The number of new international graduate students rose 3 percent as well, less than the 4 percent growth last year, or the 12 percent in 2006.
The number of new graduate students from India declined this year, after an 8 percent increase last year, the report found, but Chinese enrollment stayed strong, with first-year enrollments up 14 percent.
A version of this article appeared in print on November 17, 2008, on page A19 of the New York edition.