A collection of photographs taken during World War Two have been opened to the public for the first time.
The aerial images were taken by the US Army Air Forces (USAAF) Photographic Reconnaissance units while stationed at bases across England in 1943 and 1944.
The 3,600 photographs offer a birds-eye view of the country as it changed during the war.
This includes bomb damage to towns and cities as well as Old Trafford football stadium in Greater Manchester.
Damage to the main stand of the football ground can be seen in the photo, after it was hit in a bombing raid in March 1941.
The home of Manchester United was not used again for football until 1949.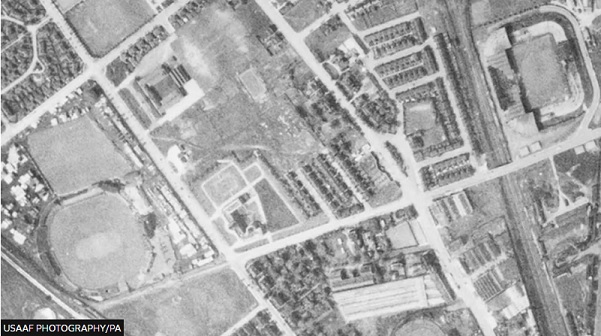 A photograph captures the damage to Old Trafford football ground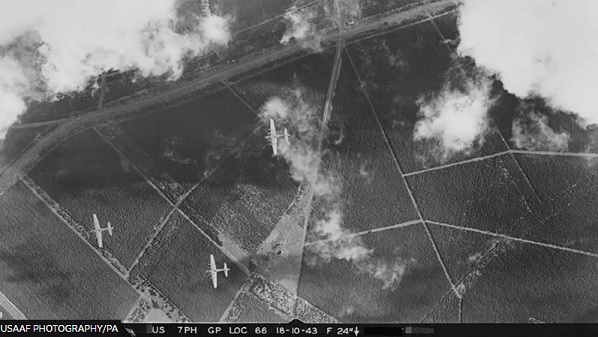 One photograph captures Eighth Air Force B-17 bombers flying over The Brecks area of Norfolk
This image of Newbury Racecourse, which was was used as a marshalling yard, shows rows of containers of military equipment