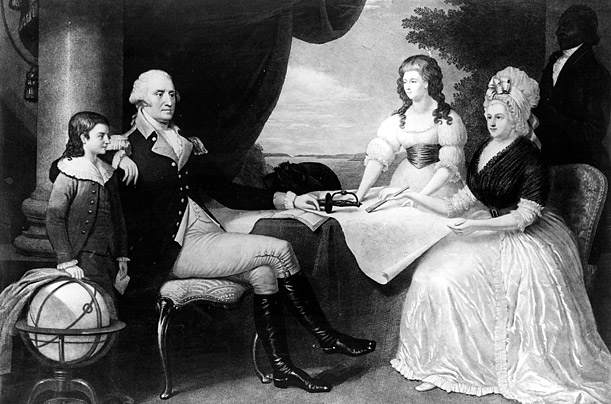 George Washington
America's first President had no biological children, but he became stepfather to the two children of the widow Martha Custis when he married her in 1759: John "Jacky" Parke Custis, left in the c. 1761 illustration above, and Martha "Patsy" Parke Custis. Both of the Custis children met with untimely ends; Jacky joined his stepfather's army but died from dysentery(痢疾) soon thereafter, while Martha suffered from epilepsy(癫痫) and died at 17.
---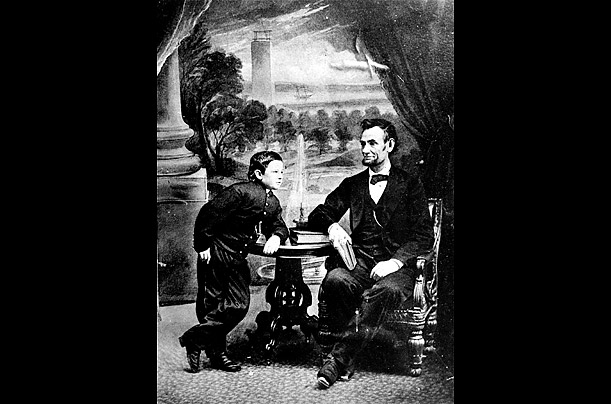 Abraham Lincoln
When the Lincolns moved into the White House in 1861, Thomas "Tad" Lincoln was 7 years old. Several sources report that the President was extremely indulgent(纵容的) of his younger son and tolerated behavior from him and his brother Willie that scandalized the White House staff, including a notorious(众所周知的,声名狼藉的) incident in which Tad fired his toy cannon(玩具大炮) upon the door of the Cabinet room while his father was meeting with some advisers inside.


---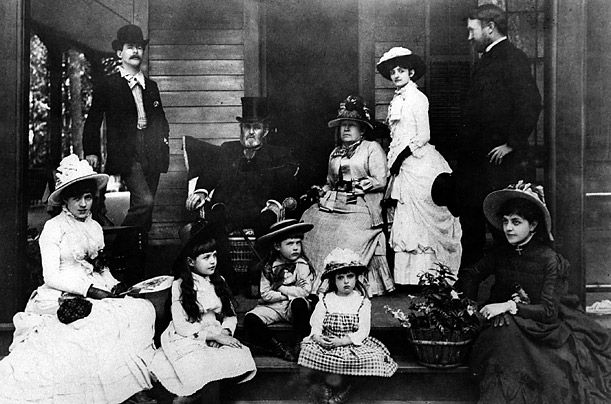 Ulysses S. Grant
Three of Grant's four children gathered for this multigenerational portrait taken around 1880: his only daughter Nellie, far left, his youngest son Jesse (behind her) and the eldest, Frederick, standing toward the right, with hand on hip. Jesse was an author, engineer and world traveler. Frederick served with his father on the major battlefields of the Civil War. Nellie was married twice, the first time to a dissolute diplomat whose death left her a wealthy woman.


---
Theodore Roosevelt
The Roosevelt family poses for the camera two years after moving into the White House. They are, from left, Quentin, who would die as a fighter pilot in World War I; President Roosevelt; Ted, a highly decorated soldier who saw service in both World Wars; Archie, a businessman; Alice, the only child from Roosevelt's first marriage; Kermit, an adventurer and soldier of fortune; First Lady Edith; and Ethel, who served as a nurse in France during World War I and later became involved with the Red Cross.


---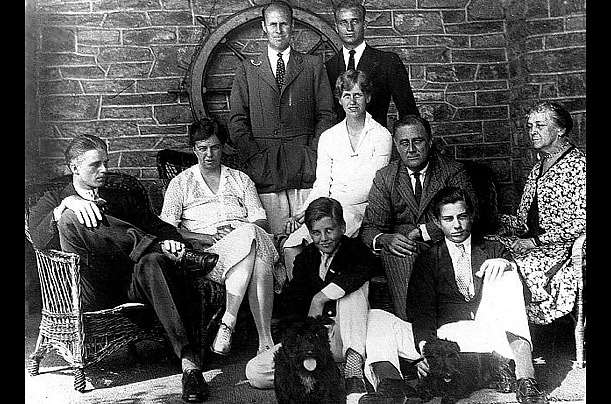 Franklin Roosevelt
F.D.R.'s slightly extended family sat for this photo in 1928, around the time when he was running for governor of New York. They are, from left: Elliott, a war hero and author; future First Lady Eleanor; Curtis Dall (husband to Anna, a journalist, who sits in front of him); John, seated, a retailer and banker; James, standing, White House secretary for his father and a six-term Congressman; future President Roosevelt; Franklin Jr., who also served in Congress; and F.D.R.'s mother Sara Delano Roosevelt. The Roosevelts also had a sixth child who died in infancy.


---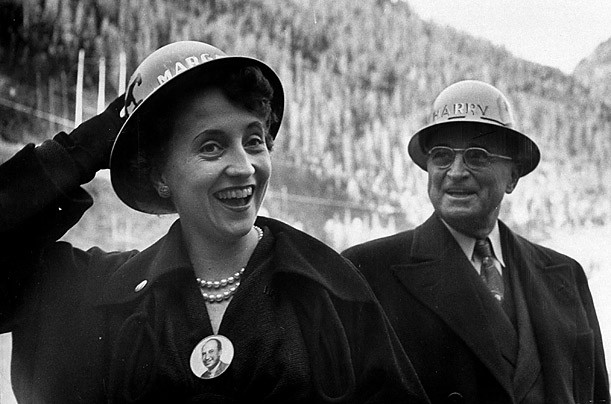 Harry S. Truman
Margaret Truman, left, the only child of Harry and Bess, pursued a career as a singer during the period her father served as President. Later in life, she enjoyed a successful career as a writer of murder mysteries, historical works and biographies of her parents. In the 1952 photo above, she joins her father in Kalispell, Mont., where he had been invited to throw a ceremonial switch, marking the start-up of the Hungry Horse Dam.
---
John F. Kennedy
J.F.K. claps while his daughter Caroline and son John Jr. dance in the Oval Office in 1962. John Jr. was a magazine publisher, an assistant district attorney(地方检察官) and a staple of the social pages and tabloids until his untimely death in a plane crash in 1999. Caroline has devoted her life to writing and philanthropy(慈善事业). She has recently expressed interest in assuming the New York Senate seat vacated by Hillary Clinton.


---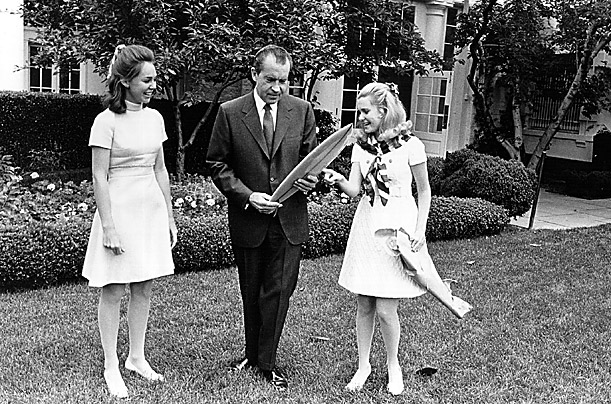 Richard M. Nixon
Julie, left, and Tricia present their father with a mini surfboard on the lawn of the White House in 1969. The elder Julie married John Eisenhower, grandson of the 34th President in 1968, and pursued a career as a writer. Tricia's marriage to Ed Cox was the last wedding to take place on White House grounds. She has remained out of the public eye since her father resigned the presidency.