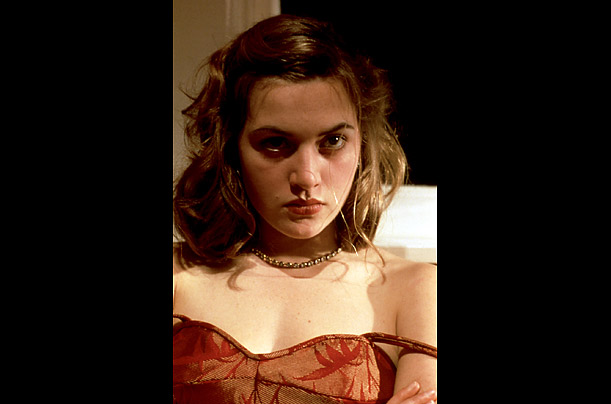 Heavenly Creatures, 1994
Winslet hit the jackpot on her very first film audition, winning a costarring role in director Peter Jackson's breakthrough feature as a teenaged girl whose obsessive fantasy life and friendship with another troubled adolescent leads them both to murder. (The story is based on the early life of convicted killer turned mystery writer Anne Perry.) Though barely out of school when she made the film, Winslet was already demonstrating a precocious appetite for exploring the darker sides of her characters; reviewing the movie, TIME's Richard Corliss called her "perfect, fearless in embodying teenage hysteria(歇斯底里)."
---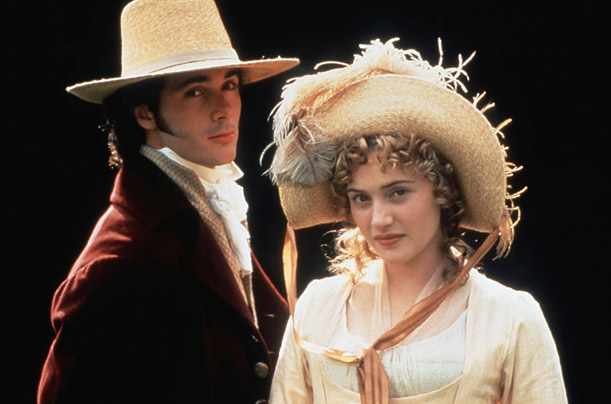 Sense and Sensibility, 1995
At one point in the 1990s, a year didn't seem to go by without a new Jane Austen adaptation; this was one of the most acclaimed and popular, a winning take on two sisters' urgent search for marriageable men that brought Winslet together with director Ang Lee (who found her "a very bold-headed type of actress"), screenwriter/star Emma Thompson, and leading men Alan Rickman and Hugh Grant. "I'm not that period babe at all," a 20-year-old Winslet insisted to the New York Times in 1995. Audiences disagreed; the film yielded Winslet's first Academy Award nomination(提名), for Best Supporting Actress.
---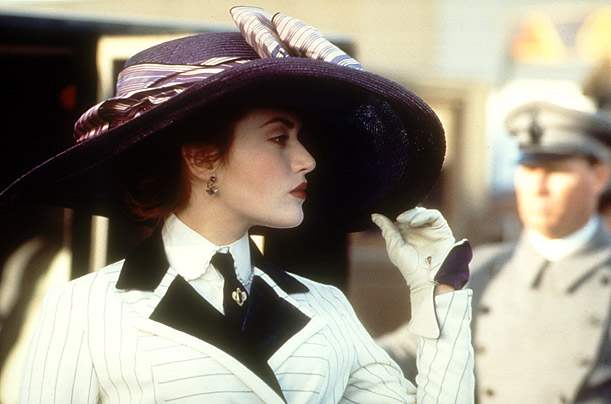 Titanic, 1997
TIME famously pronounced after James Cameron's epic romance screened for critics. Well, not quite: Twelve years later, the movie's $1.8 billion worldwide take still makes it the highest grosser in history. "Leo! Leo! Leo!" was the shriek heard 'round the world, but it was Winslet, playing the high-class, high-spirited object of his affections, who got the Oscar nomination — and promptly ran away from Hollywood as fast as she could, to pursue a couple of small-scale passion projects and regain her bearings as an actress while safely out of hype's way.
---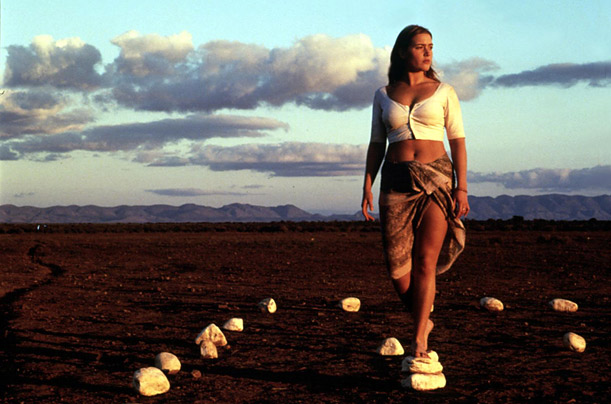 Holy Smoke, 1999
Few people saw this mystical, whimsical(异想天开的) story of a young Australian woman's journey of self-discovery (for those interested in Winslet's post-Titanic period of exploration, it makes a great double feature with her somewhat similarly themed 1998 movie Hideous Kinky). Nevertheless, Winslet counts her collaboration with writer-director Jane Campion on this film as a seminal experience. "Jane taught me a great lesson — you don't have to have the audience like you," she says. "And that has really stood me in very good stead, because the desire to be liked and appreciated is not what acting is about."
---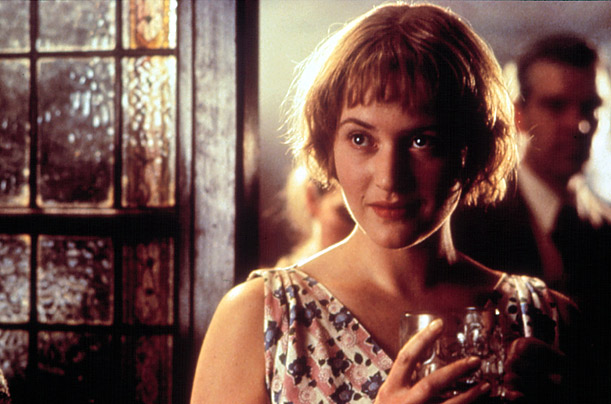 Iris, 2001
Winslet won her third Oscar nomination for her flashback turn in a handful of strongly etched scenes as the young novelist Iris Murdoch (she split the role with Judi Dench, who played Murdoch as an older woman succumbing to the ravages of Alzheimer's disease). Her boldly unsentimental work in this film drew a key admirer — Sam Mendes, whom she met at that year's BAFTA awards and married two years later. "I felt that when I saw her in Iris, that was a watershed performance," says Mendes, "as well as the first performance in which she looked totally like herself."
---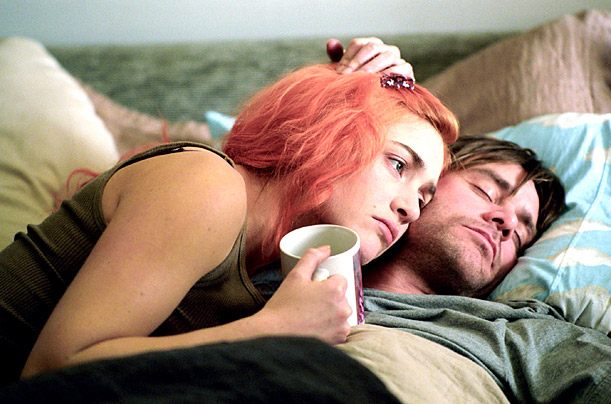 Eternal Sunshine of the Spotless Mind, 2004
Working with Jim Carrey, who proved surprisingly willing to venture out of his own comfort zone, Winslet departed from hers to play Clementine, a half-mad, half-seductive siren who is carrying around the exact same secret as Carrey's character but — like Carrey — doesn't seem to know it. If you want a more coherent explanation, the best thing to do is just give yourself over to Charlie Kaufman's Oscar-winning hall-of-mirrors screenplay and enjoy the improbable romantic sparks that Winslet strikes with a costar who seems to hail from a different acting planet but, charmingly, meets her halfway.
---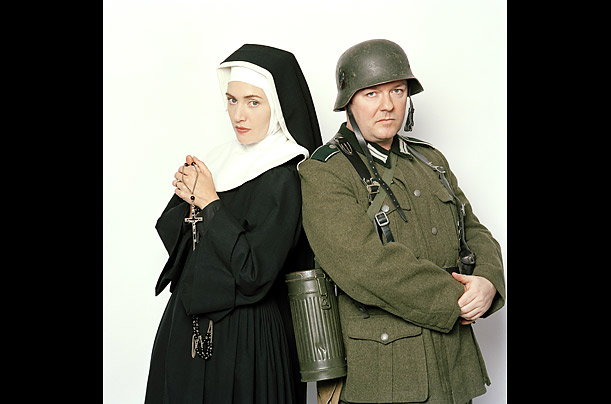 Extras, 2005
Winslet won an Emmy nomination for playing a coarse, ruthlessly ambitious version of herself on Ricky Gervais' cult comedy, hilariously telling Gervais that she's playing a nun in a Holocaust movie because "I've noticed that if you do a film about the Holocaust, you're guaranteed an Oscar. I've been nominated four times. Never won. The whole WORLD is going, 'Why hasn't Winslet won one?'...Schindler's bloody List, The Pianist...Oscars comin' outta their arse!" "I told you, didn't I?" Gervais joked to her on the air last month, shortly after she won a Best Supporting Actress Golden Globe for The Reader.
---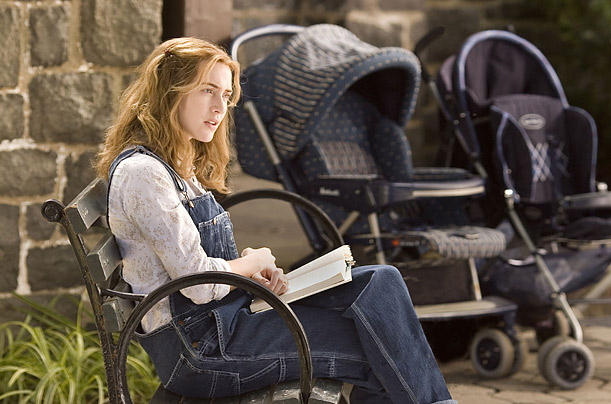 Little Children, 2006
Restlessness in the suburbs. A marriage that isn't turning out to be what it was supposed to be. Infidelity that seems more a manifestation of tension than of desire. And a woman who seems ready to crawl out of her own skin from a sense of alienation and entrapment. It's easy to look at Todd Field's smart adaptation of Tom Perrotta's novel as a dress rehearsal for the themes of Revolutionary Road, but it's a very different beast, and Winslet gives a tough-minded, rigorous performance as a bright young woman who sees herself as a kind of anthropologist of her own bedroom community and never imagines she'll get lost in the jungle.
---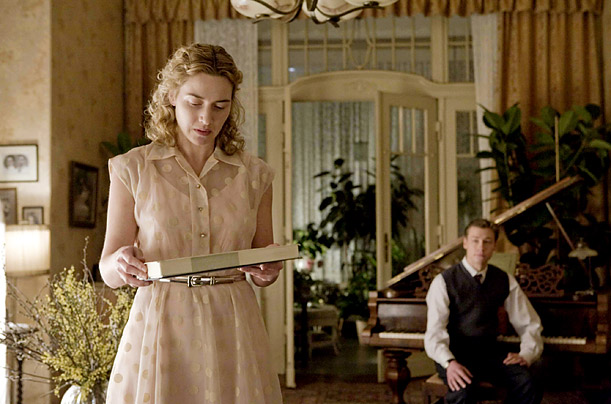 The Reader, 2008
Winslet at first turned down the role of former concentration camp guard Hanna Schmitz in March 2007; she was just about to start work on her and Mendes' longtime passion project Revolutionary Road, and worried she wouldn't finish in time to take on another project so quickly. "It was strange, though," she said. "Even as I was saying no, I was thinking, 'I don't think I've heard the last of this.' Director Stephen Daldry cast Nicole Kidman instead. "Cut to New Year's Day 2008. The phone rang, and my agent's number came up, and I said to Sam, 'Watch, this is going to be about The Reader.' It kept chasing me!' The agent's message: "Nicole's pregnant. You're on."
---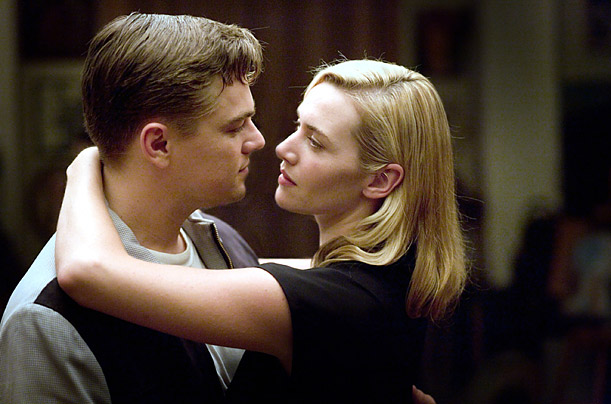 Revolutionary Road, 2008
"I wanted the other actors to know that they could talk to me about anything, including Sam, and it wasn't going to become pillow talk," says Winslet of this unsparing adaptation of the Richard Yates novel, her first experience being directed by her husband Sam Mendes. "I was very conscious of, OK, how am I going to make everyone else feel comfortable, and how am I going to let everyone know that Sam and I aren't constantly in cahoots behind closed doors about everybody else's performance. That didn't happen—I just didn't let it." The result: Leo and Kate, together again a decade after Titanic, in another wrenching portrait of two people trying not to drown.