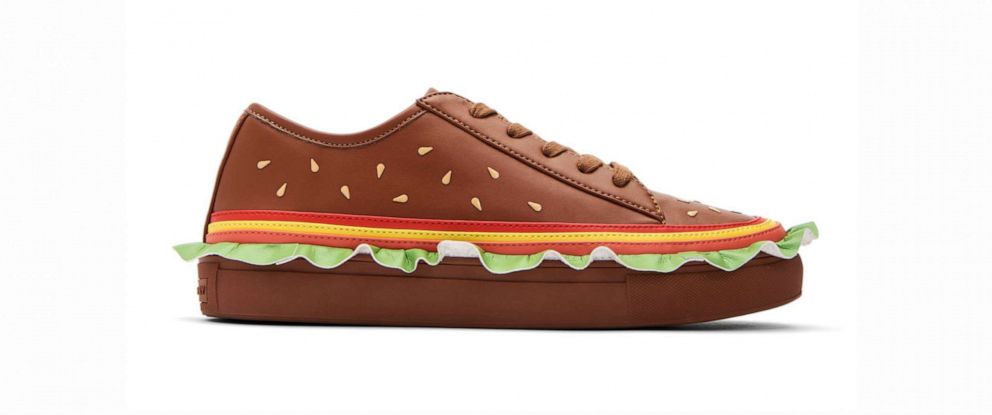 After hitting the 2019 Met Gala pink carpet dressed up as a chandelier, Katy Perry later changed into full on hamburger look.
Now, she has a shoe line for those who are hungry to shop her style -- hamburger sneakers included!
On Tuesday, Kate Perry Collections announced the latest footwear launch on Instagram with the caption: "We take our #KatyPerryShoes with a side of fries."
The post also includes a bedazzled version of "The Munchie" sneaker she wore to this year's Met Gala.