Someone had a great Valentine's Day!
Katy Perry and Orlando Bloom got engaged, the singer posted to her Instagram account.
"Full bloom," Perry, 34, captioned the pic of her ring. And full bloom is no joke: it's a massive, gorgeous pink and diamond ring shaped like a flower.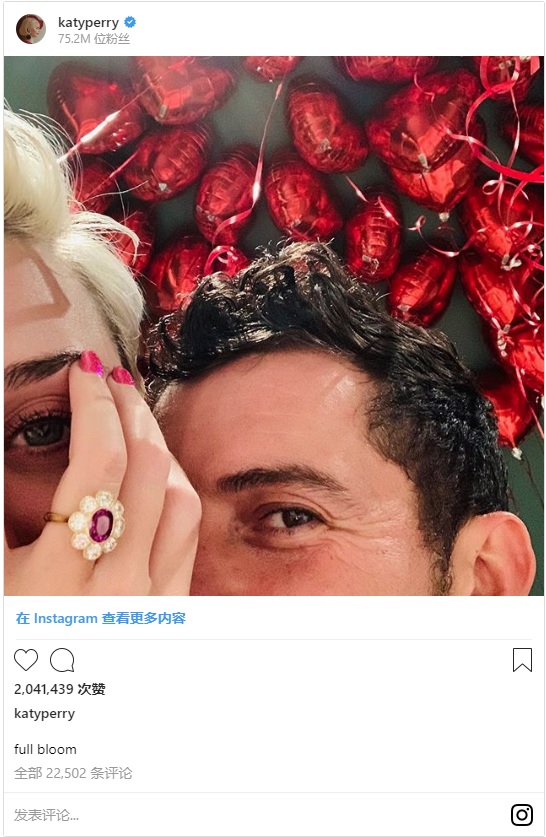 Bloom, 42, also shared the pic on his Instagram, captioning it "Lifetimes." He recently shared a sweet note about "real love."