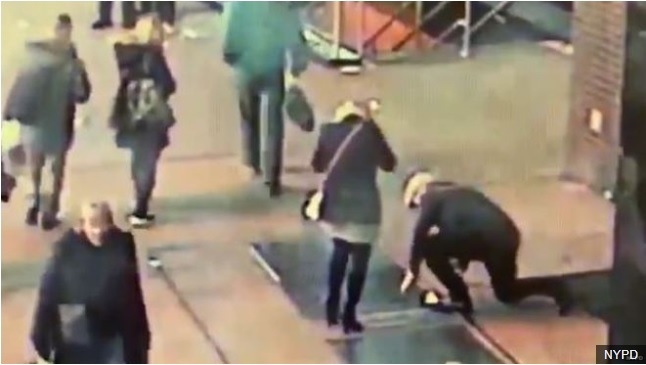 Police in New York have found the couple who got engaged in Times Square on Friday but lost the ring down a grate.
The NYPD tweeted on Sunday that arrangements were being made to return the ring to the pair, who are from the UK.
CCTV images showed the couple unsuccessfully trying to retrieve the piece of jewellery.
But police officers later managed to rescue and clean it.
The BBC has been in touch with the couple and understands they are from Peterborough, Cambridgeshire in the UK.